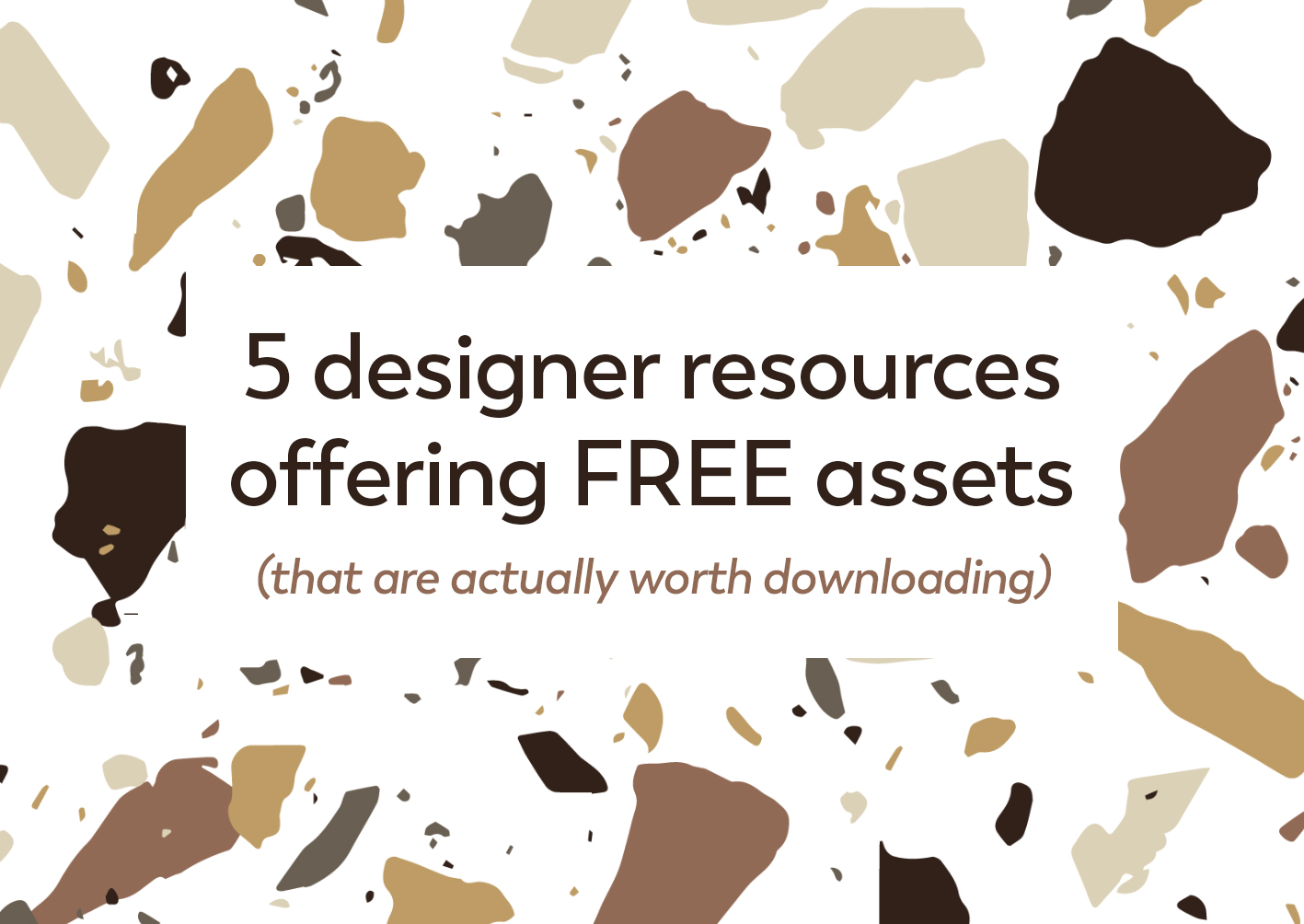 There's free assets all over the internet for designers—fonts, stock images, mock-ups, themes, software extensions, templates, etc. Most of the time though .. it's pretty ho-hum quality / outdated trends / not built or packaged well … you get the point. In short, just not worth downloading. That's why it's free.
BUT. I'm going to share with you 5 resources that I actually use regularly in my design practice that's really valuable stuff. And worth downloading.
Let's get straight into it:
If you're a designer/creative and you don't know about Creative Market … please, familiarise yourself. It's like Etsy for design assets. Independent creators around the world offer a variety of goods: photos, graphics, templates, mock-ups, fonts, website themes, illustrations, etc.
Just like on Etsy, you can follow your favourite shops/creators who make stuff in the style or category you like.
But the FREE stuff I'm talking about, is here. They release 6 free assets every week. You can sign up to their mailing list to get a reminder, or you can just jump straight onto their website to check out what's on offer each week. Here's an example of what's on offer right now: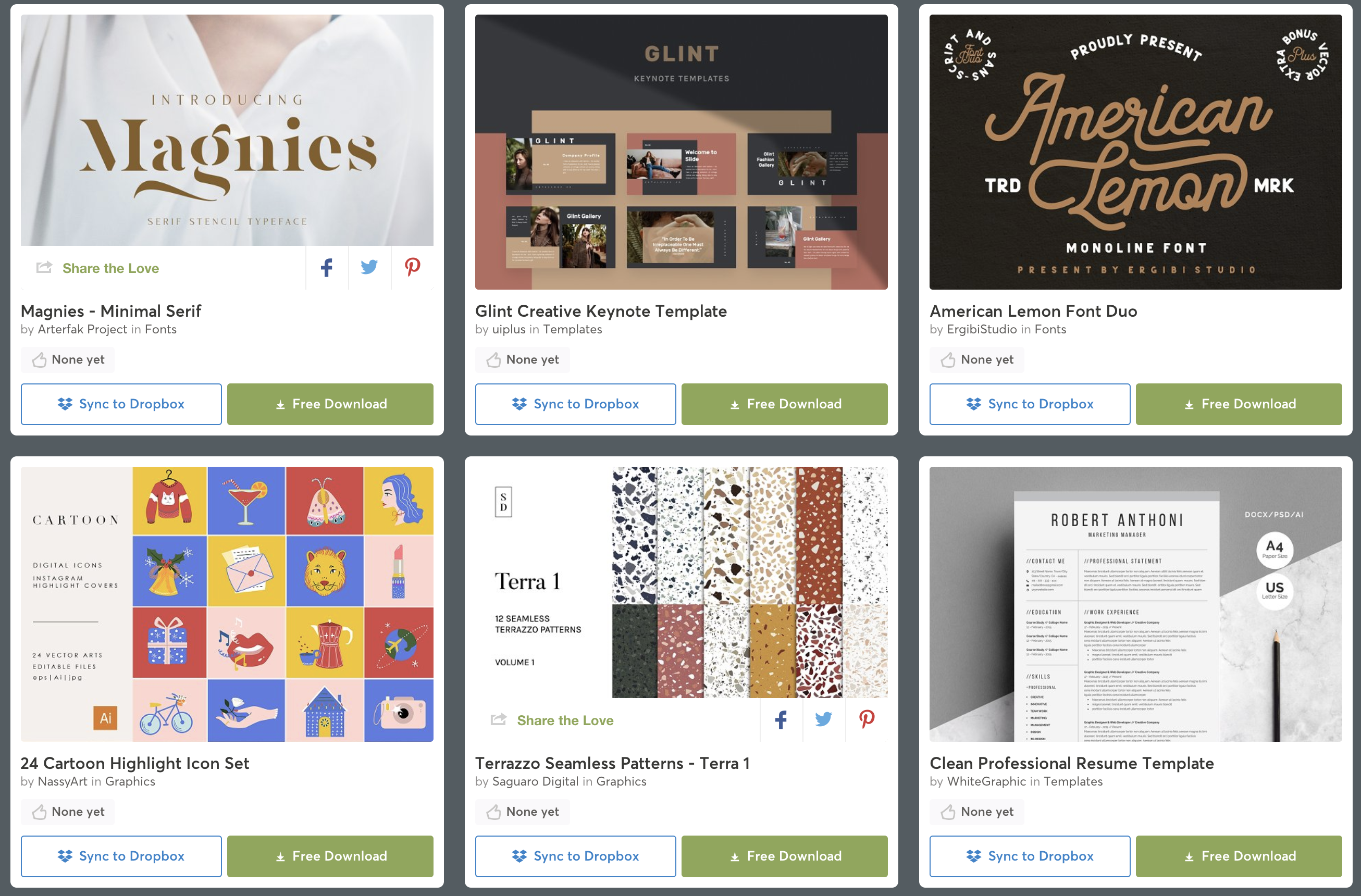 I don't always need or like all the freebies on offer, but I usually snag at LEAST one from the pack. This week, I downloaded the Terrazzo seamless patterns to make the image for this post. Neat, huh.
Pixeden offer a range of premium design and web resources with a pretty cool setup. They group their assets into either Premium or Free. For a membership of $6 per month, you can access everything, otherwise you are able to go ahead and download any of their free goods.
To be honest, I have only used this website for their mock-ups, so I haven't trialled their other products. But the mock-ups are amazing quality, so I don't see why their other products would fall short.
Psst … a tip. If you want to be super sneaky, you can sign up for a month and start downloading like crazy … then pull your membership. Best practice? Probably not. But hey, if you're tight on funds, there's no-one to say you really can't do that. You can get tons of premium assets for a measly $6.
You can search through their categories, or just start on the home page for all assets, and simply filter to the free stuff by clicking on 'Free'.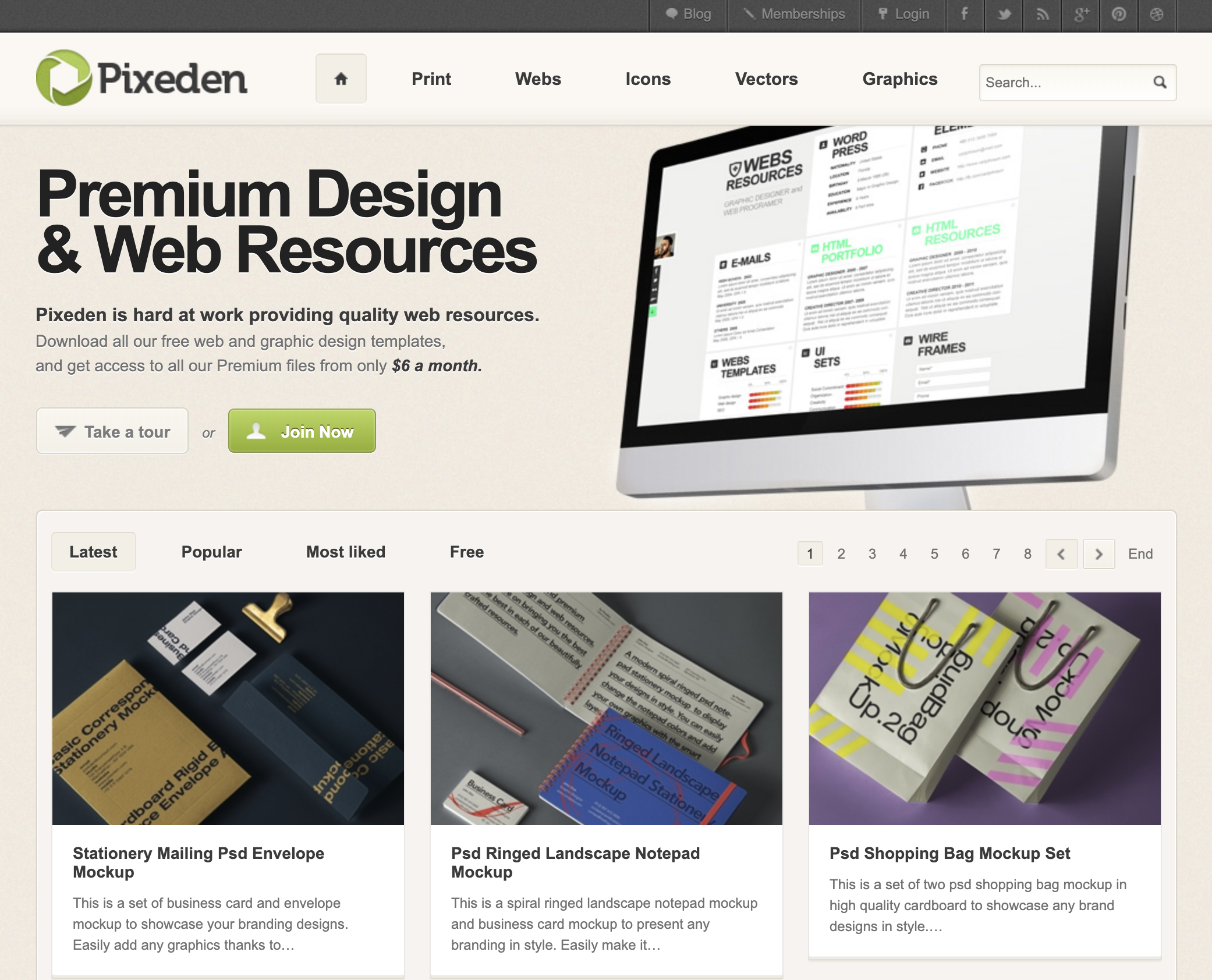 This resource offers amazing free stock photos and videos shared by talented creators from around the world. There's tons of free stock image websites out there, but this one is way less corny, carefully curated and extremely high quality.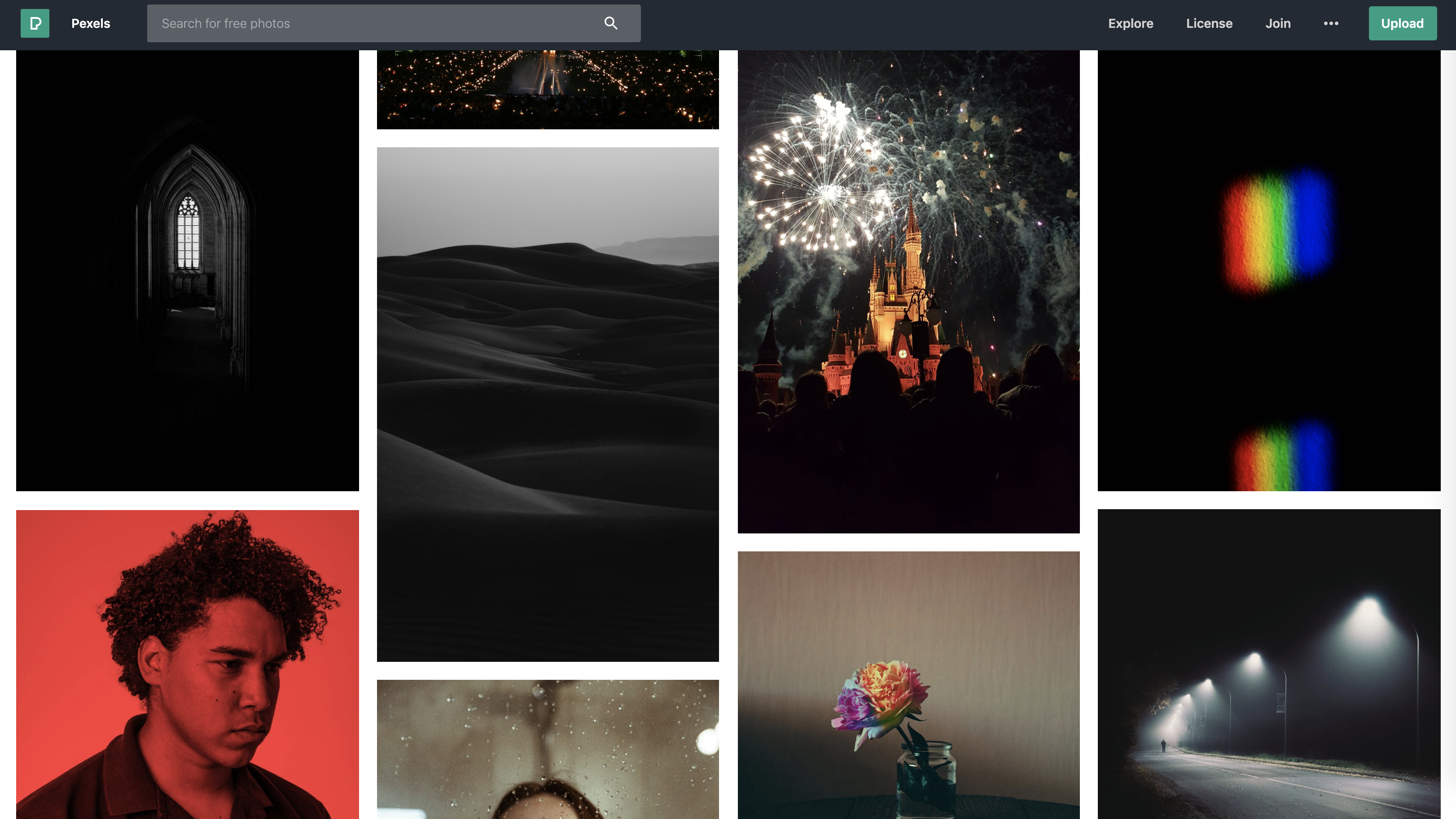 It's free, but it's best practice to link back to the photo and credit the creator. You can donate or share their work to support them, too.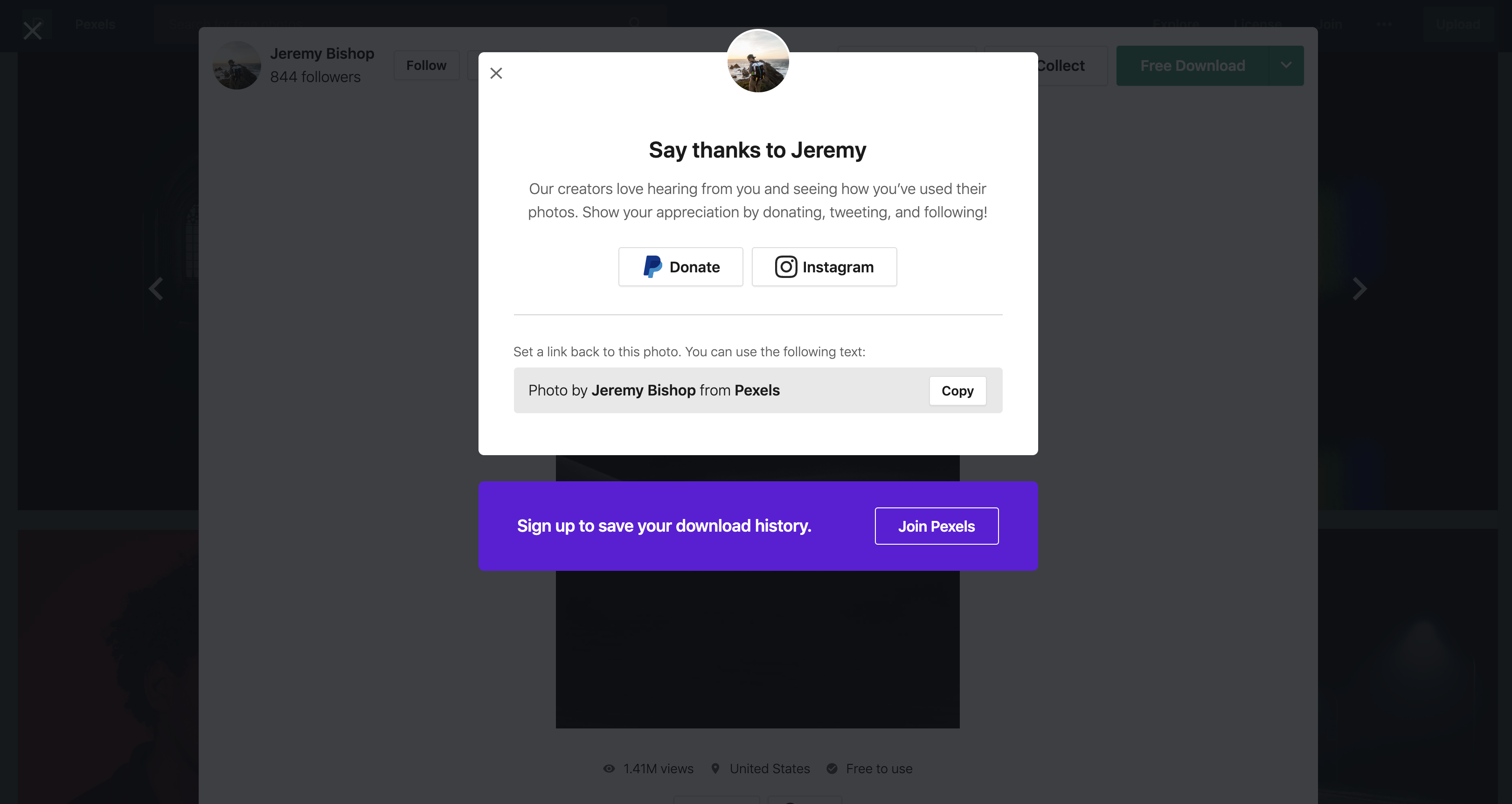 Psst! I often use this to download great images for @fibra59 #photobombchallenge contests!
When I need top of the range typefaces, I head straight for My Fonts, but for the best free fonts on the web, I love Font Squirrel.
They probably say it themselves the best: "Free fonts have met their match. We know how hard it is to find quality freeware that is licensed for commercial work. We've done the hard work, hand-selecting these typefaces and presenting them in an easy-to-use format."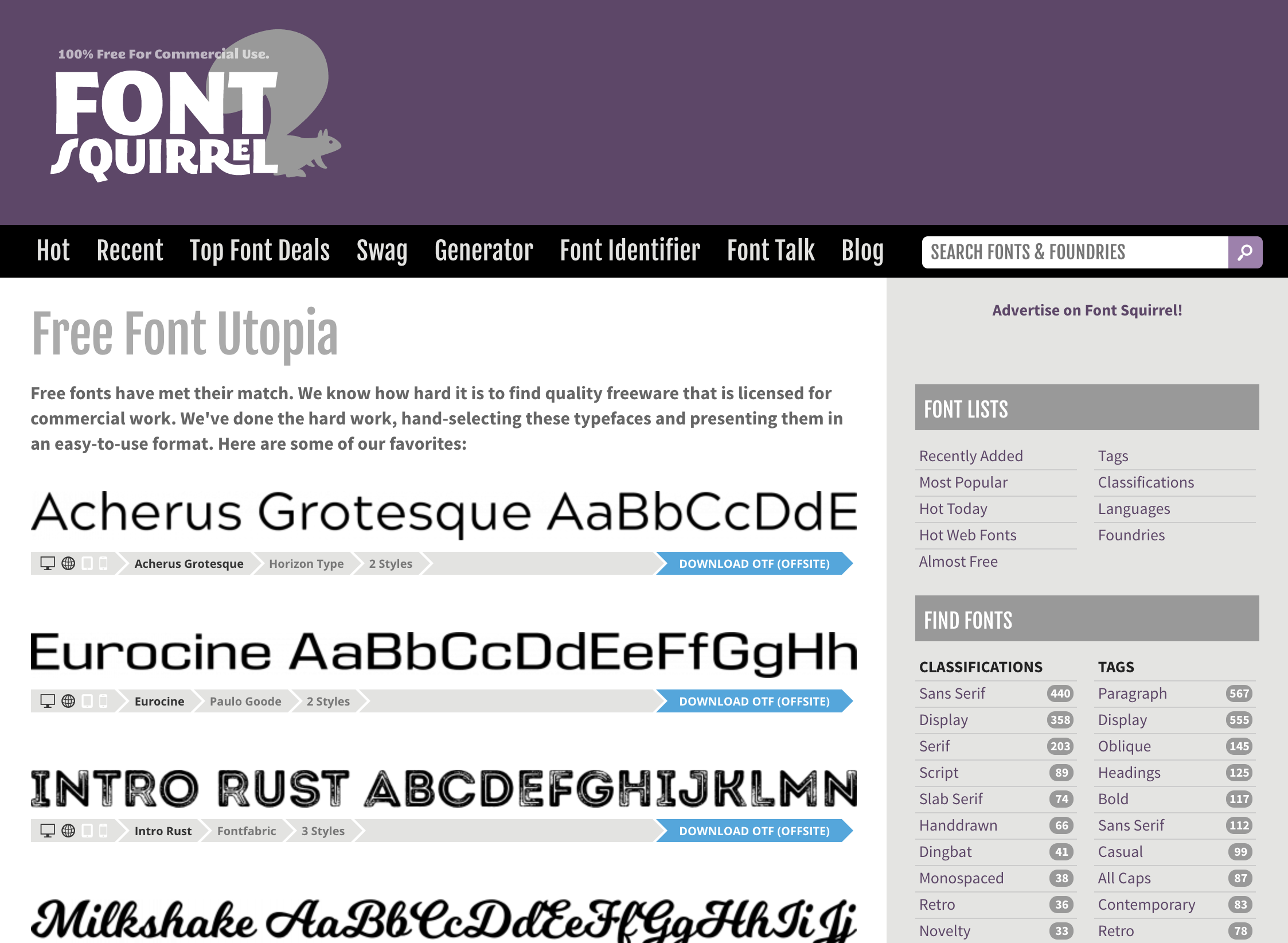 I saved the best for last. Honestly, if a 'small studio-based' design asset site could be considered to have gone viral, I would nominate this one. I gladly part with my $$ to get my hands on their creations. It's just so … current, authentic, minimalist, natural … beautiful aesthetics, all offered in carefully curated bundles, or individually.
I found them originally through Creative Market, before saving their actual website to my bookmarks.
(Psst .. they've got a super awesome Black Friday sale on right now .. NO, I'm not an affiliate, but I probably should be. Just a big fan.)
Their mock-ups are easily edited into something that looks completely unique, so you don't have to worry about your Instagram feed or website portfolio 'looking like everyone elses'.
So … what's free? If you scroll down their home page: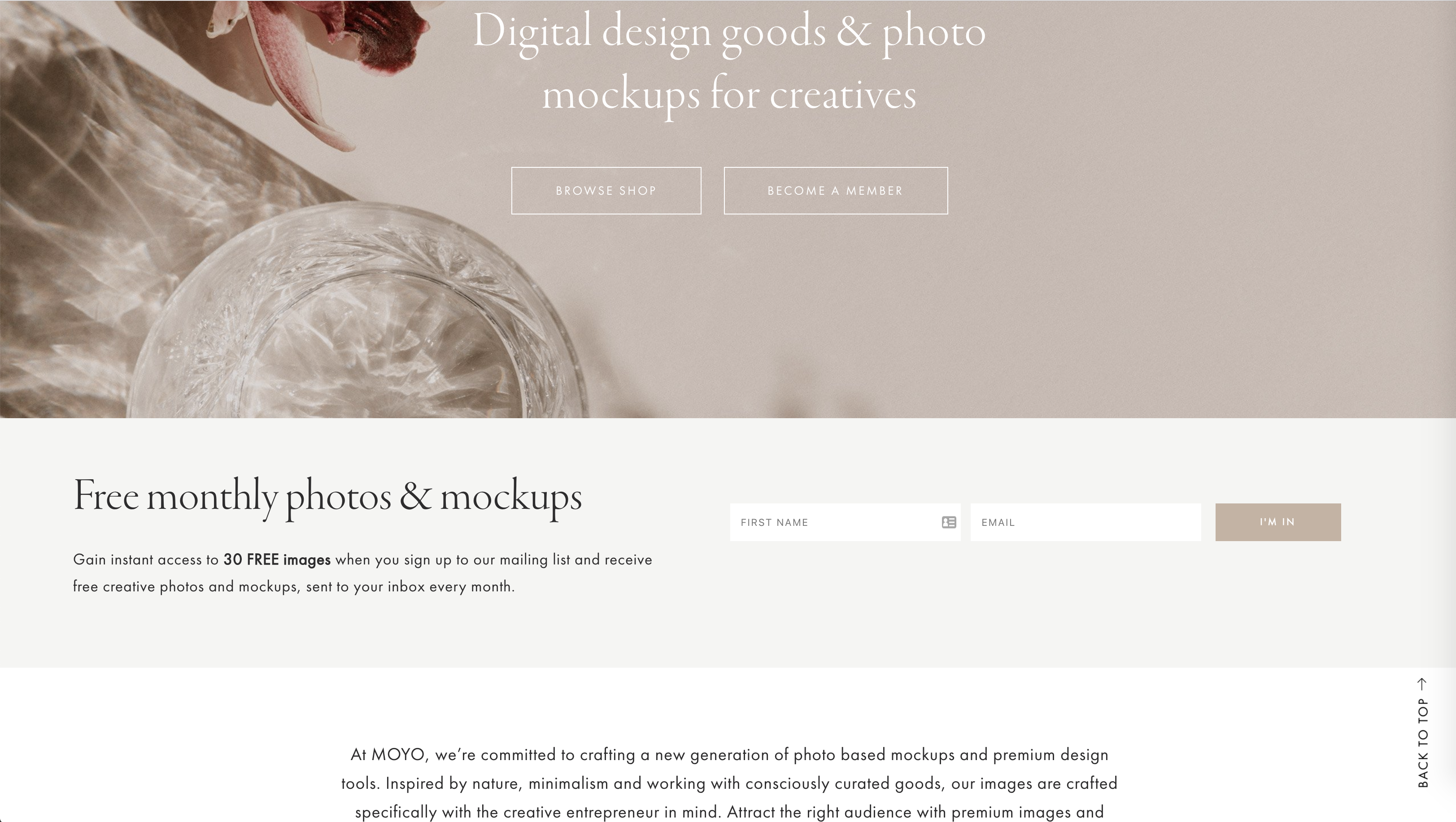 … you can sign up to their mailing list to get instant access to 30 free images (easily downloadable via Google Drive). Then, it gets better. They send you free stock images and mock-ups to your inbox every month. Like, really good ones.
Here's a peek at what I've got my hands on so far: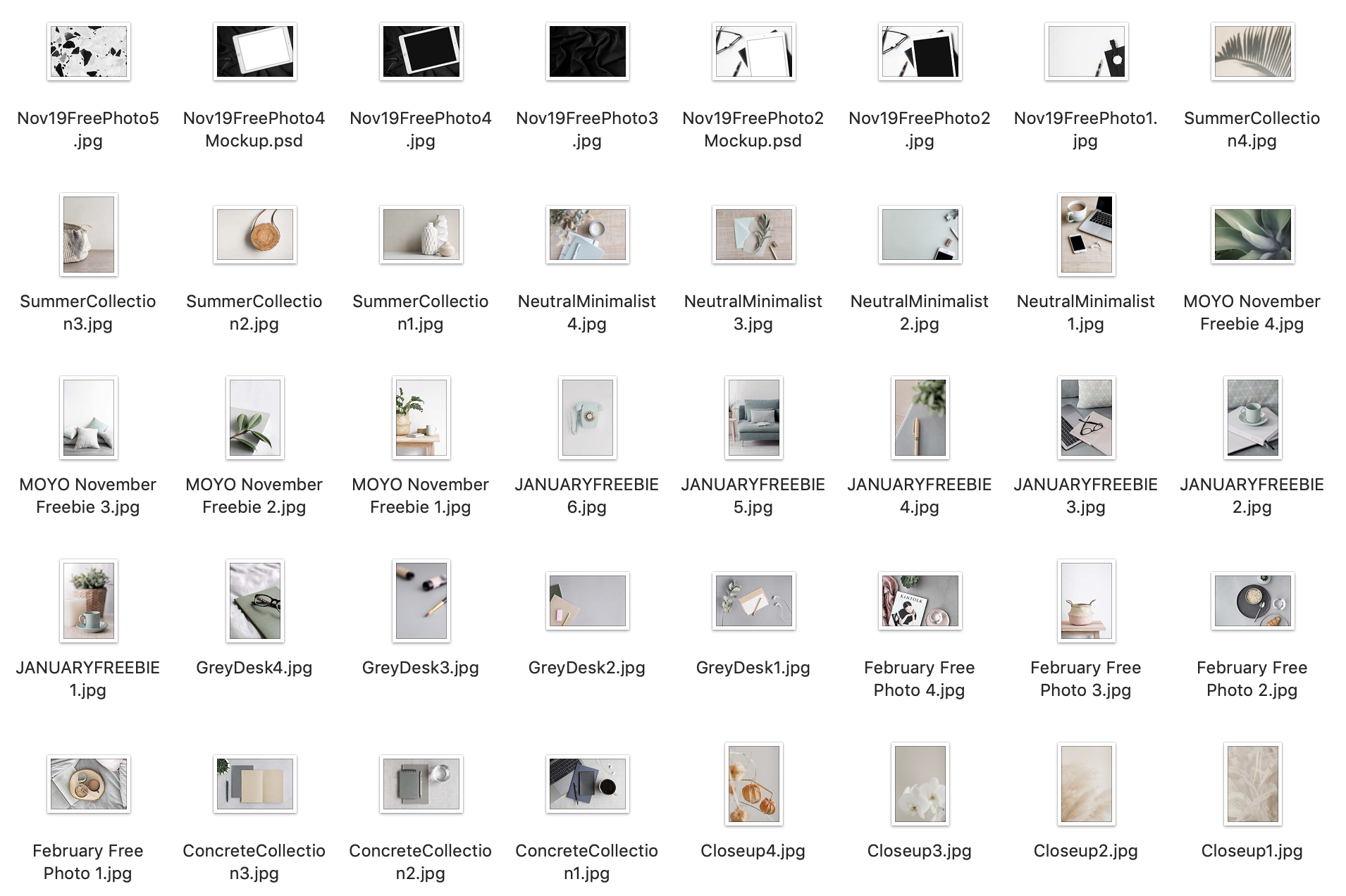 ---
I hope this list has been helpful—and I'm always on the lookout for premium resources, free or not, so if you've got something awesome to recommend back to me, I'm all ears!
---